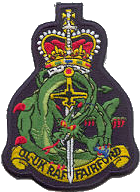 15th March 1995 Operating Location United Kingdom (OL-UK) was re-established at RAF Fairford as part of a deployment from the 9th Reconnaissance Wing at Beale AFB

U-2R 68-10338 Crash 29 August 1995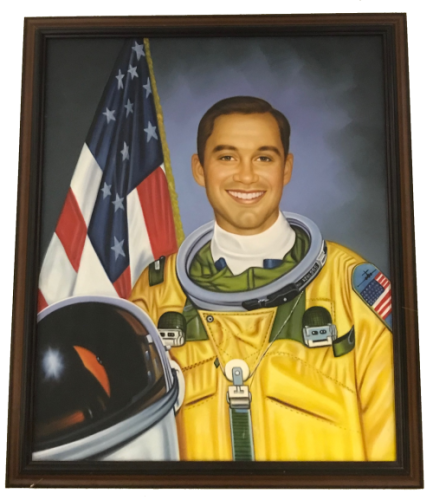 Flying under call sign "Mooch 31", with sensor pod on pylon above spine, 68-10338 departed RAF Fairford for an intended Bosnian overflight Senior Span mission, but port underwing pogo fails to detach. Pogo sticks have one wheel on them and support the wing on the ground which are heavy with fuel. An aircraft modification was made on all U2's pogo sticks after this fatal crash.
Pilot Capt. David A. Hawkens, 35, from McLean, Virginia, returned to airfield runway 27, attempted to shake loose the outrigger. Just after passing the runway's midpoint the aircraft entered a stall during which the left wing dropped, hit the runway, breaking off the wingtip.
The aircraft veered left towards the grass, struck a power sub-station and crashed through the base's perimeter fence. As the aircraft bounced on a concrete taxiway pilot attempted ejection, but zero-zero seat is outside of parameters, pilot chute deploys but main canopy does not have time to fully inflate.
Pilot came to rest 150 feet east of airframe, which ended up in a farmer's field. Nose broke off, rest of U-2 fully engulfed in fire. Pilot was transported to Princess Margaret Hospital in Swindon by police helicopter where he died at 09:55 hours. He is interred at Arlington National Cemetery.
Source – https://aviation-safety.net/wikibase/56195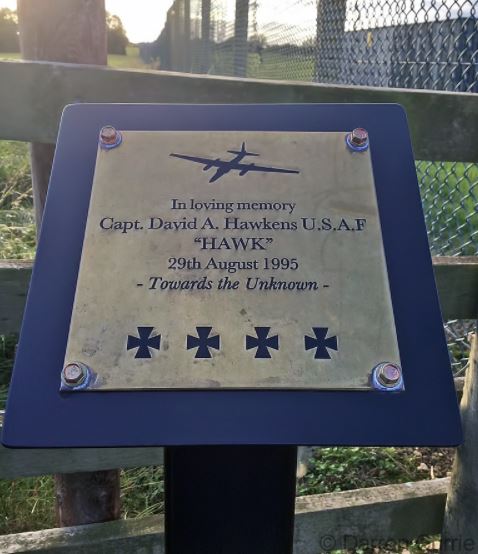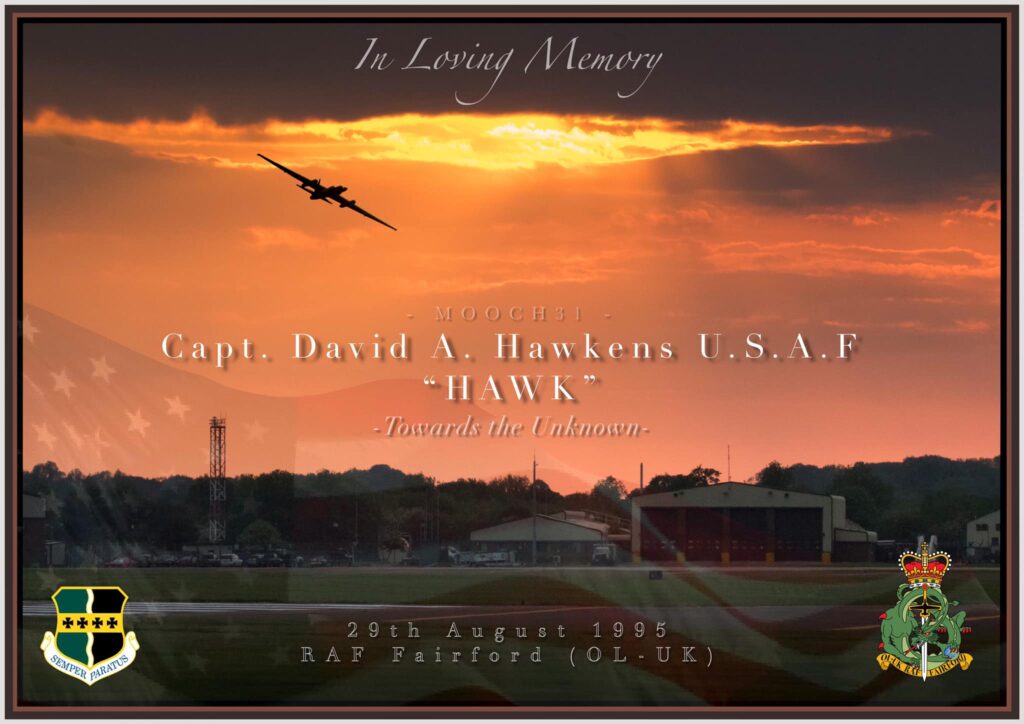 Move to Europe
Istres
January 4th 1996 U-2's left OL-UK RAF Fairford for OL-FR Le Tube Air Base at Istres, Southern France. The move cut two hours off their round trip time and double the amount of time they spent gathering both electronic and photo intelligence data over Bosnia.
In October 1998 Istres operations were temporarily transferred to Aviano Italy because of repair work on the main runway.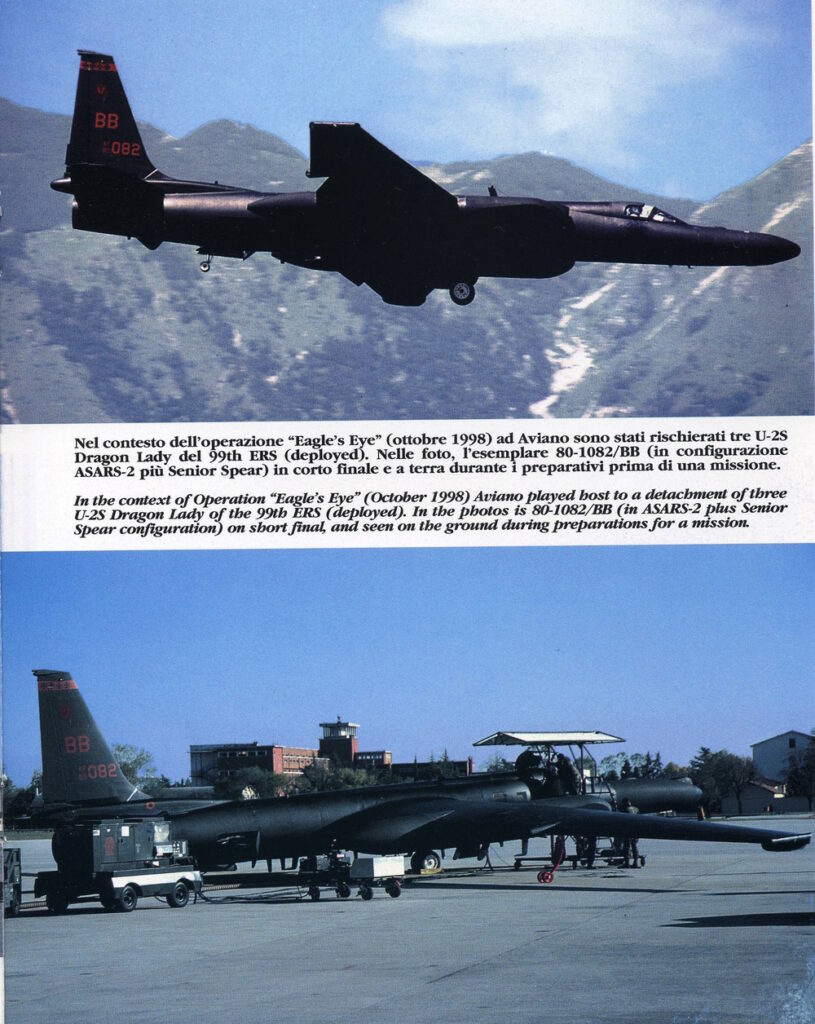 Sigonella
In 1999 U-2's moved from Istres to OL-IT Sigonella,  followed by deployment to Al Dhafra UAE in September 2001 for Operation Enduring Freedom.
According to BARG March 1999 – One of the Istres residents was transferred to Sigonella as "Dragon 15" on 9.3 and the others followed within a few days. By the third week of March 80-1081, 80-1082 and 80-1083 had all been seen at the Sicilian base, flying missions around-the-clock due to the situation in Kosovo.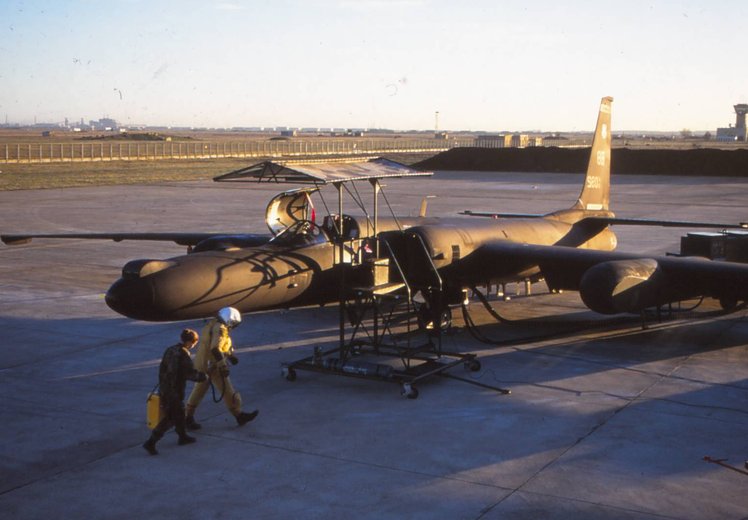 RAF FAIRFORD – 99th ERS
On the 20th September 2019 a U-2S returned to RAF Fairford as part of the 99th ERS
Also referred to as 'Arctic Dragons'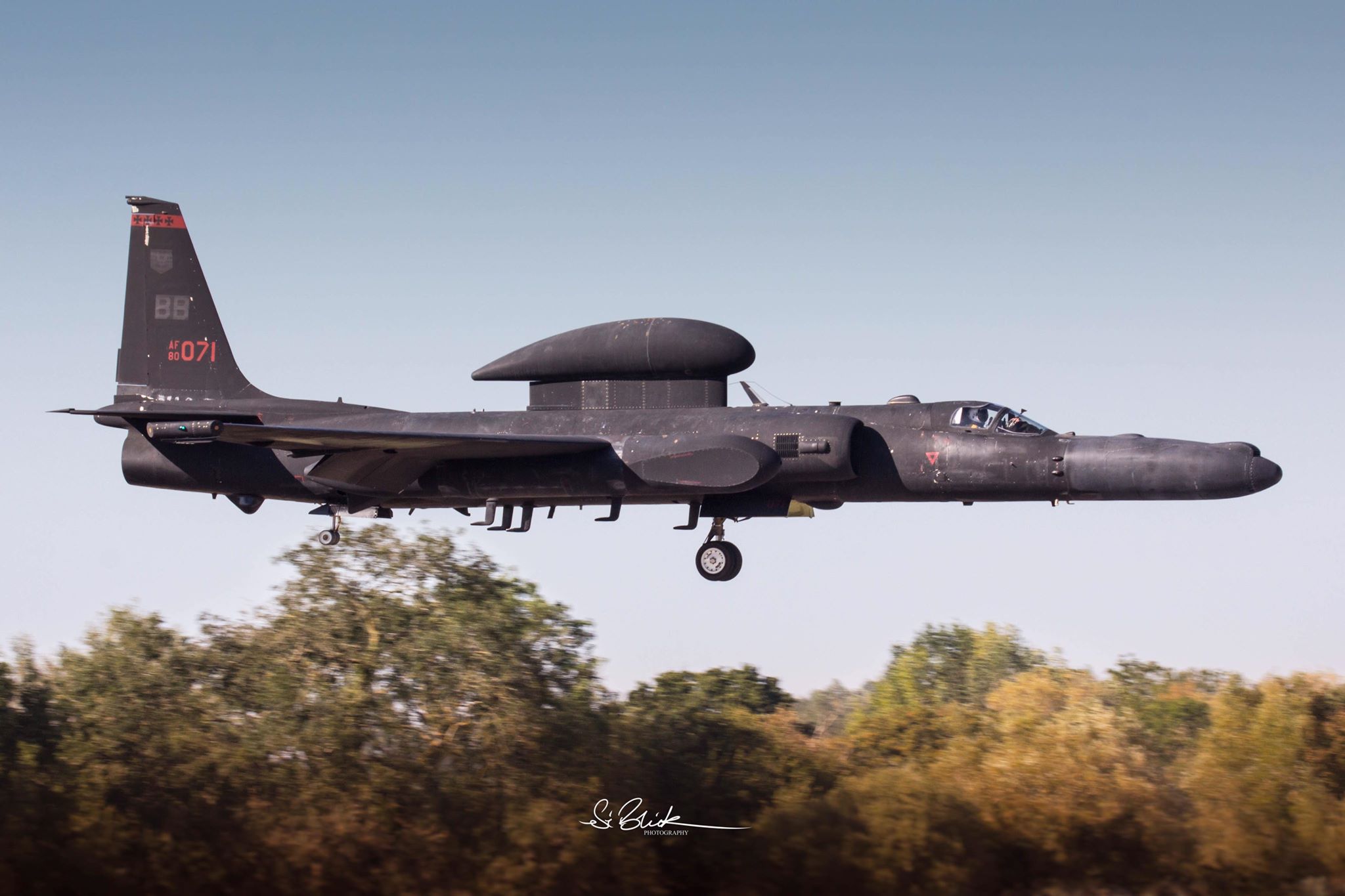 Patches
Coins