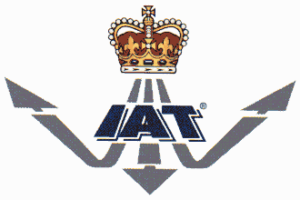 I've started to collect Air Tattoo stickers as I realised some of the designs never transitioned across to patches
All images have now been added to the links above – enjoy!
My thanks to Ross, Derek and Mark for providing me with my first Air Tattoo Stickers and sharing many of the images across the pages
A special thanks to Iain for passing on his late fathers collection – in memory of Rex J Peden
Please contact me if you have any of my wants – I've got many sticker trades available
The first Air Tattoo was held at North Weald, Essex in 1971. North Weald was then still owned by the Ministry of Defence although inactive, so had to be re-activated for the event.  North Weald also hosted the Air Tattoo in 1972 but in 1973 the M11 motorway was being built close to North Weald's main runway so a new location was found for the Air Tattoo at RAF Greenham Common. Greenham Common hosted more aircraft and 2 days were allocated for the event. Due to its success it was also hosted there in 1974.
In 1975 with the loss of the Director of the IAT, the withdrawal of a major sponsor, and an international fuel crisis there wasn't an Air Tattoo. However a proposal was put to the Royal Air Force Benevolent Fund which decided to support future Air Tattoos at Greenham Common. In 1976 the show became the International Air Tattoo (IAT). The 1977 IAT was the last of the annual International Air Tattoos, as it was then held every other year. The International Air Tattoos in 1979, 1981, and 1983 became bigger and better with the 1983 IAT being the last to be held at Greenham Common due to the build up of cruise missile facilities and the reduced area for a large airshow. In 1985, RAF Fairford was chosen as the venue to host the Air Tattoo with the static display stretching for nearly 2 miles which was the longest single line-up ever presented in the UK. Fairford hosted the event biennially until 1993 and annually since then.
In recognition of its unique status, the current title of 'Royal International Air Tattoo' was granted by Her Majesty The Queen in 1996.
During 2000 and 2001 the Royal International Air Tattoo was held at RAF Cottesmore, Rutland because RAF Fairford was having its runways resurfaced.  RIAT returned back to RAF Fairford in 2002.
In 2008 a week of heavy rainfall made the already waterlogged car parks and parts of the airfield unusable.  Safety concerns for the hundreds of thousands of expected visitors led the organisers to a last-minute cancellation of the public section of RIAT for the first time in the show's history.
Due to COVID-19 the 2020 & 2021 airshows were cancelled